Benefits of using outsourced IT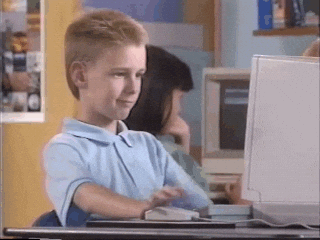 Business especially SMEs have the constant burden of overheads, we all have them from the FTSE 100 to your local newsagent. There is no escaping the fact that there will always be bills. In addition to all overheads there will always be a need for a dedicated person or team to manage elements of your business especially your technological empire.
So, for an SME employing an IT team may be a necessity but it can have a huge impact on overheads. This could lead to companies potentially facing the risk of high costs, putting companies in the red instead of the black. Here are the benefits of outsourcing IT:
1. Control of cost
Outsourcing changes fixed costs into variable and therefore you budget more effectively, in other words you pay for what you need.
2. Reduction of staff costs
Having an internal team of IT professionals is costly, especially if you add in the training of staff to the infrastructure. Outsourced IT lets your team focus their energies where your business needs them most.
3. Certified
If you don't have formal IT training, how can you ensure your employee is qualified?
There are certain certifications that are important, such as the Microsoft Certified Systems Engineer (MCSE).
4. Certifications doesn't mean experience
The one thing that the UK as whole is facing is a skills gap. But there are challenges for in-house IT service organisations. An in-house employee is segregated and no matter how much training we would rather have someone who has seen issues before and can resolve them.
5. Increase competitiveness
Organisation that have an internal IT function will often find that it there is a lot more R&D time to find the right technology to fit the business and it will take longer to implement as well as increase costs. These costs can get passed onto the customer, therefore increasing the price of your business offering and price you out of the market.
6. Faster implementation of technologies
An outsourced IT service have the resources to start projects from the word go, this will reduce the time it takes to have it fully implemented. Doing the same project internally could take weeks or months and you will need to have the right skill set to do it. This can cost as companies seek this experience and expertise.
7. Focus on your core business
There are limited resources within SMEs, every member of staff has a core focus. By outsourcing the IT function staffs can channel their energy to what they need to do to help grow the business. Thus not being distracted by IT issues or making IT decisions.
8. Reduced risks
Every business decision involves risks. Legislation, market fluctuation, environment, technology developments and perceptions all change quickly, Outsourced providers mitigate and take on the IT risks for you, with knowledge and experience, particularly with security and compliance issues. They are better placed to help make decisions on how to avoid risk in these areas.
9. Compliance and Security
Security is primary, especially with GDPR and ePrivacy Regulations coming in 2018, therefore it is important to ensure that all your firewalls are up to date, standards of excellence are met and maintained. By outsourcing, the supplier ensures you are operating with the highest level of security with the latest technologies.
If you would like to know more about outsource IT, please get in contact with us. Our dedicated IT team are there to support your technological needs to enable you to get on with your business goals.
Call +44 (0) 20 7014 0120 or email info@logixal.co.uk