The Truth About Self Promotion
Self promotion seems like such an ugly word. Nobody wants to come across as the cocky loud mouthed team member always shouting about their achievements. However, playing humble and hiding in the shadows is not serving you either. Explaining the ways in which you've succeeded is crucial for your progress, your managers, colleagues and staff members all need to know the ways in which you succeed at your job. It promotes trust, improves their perceptions of your and helps you to build your personal brand as a valuable resource and employee/employer. There are effective ways to discuss your success stories without sounding arrogant here are the key ones.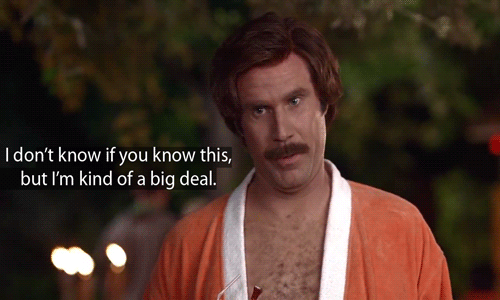 Say It How It Is
When an opportunity arises to discuss your latest project this is not the time to apologies for all of your shortcomings. Take a good news vs bad news approach. For example: " Whilst the project did start out over budget on the daily spend, by the middle of the month I was able to pull it back to below the allocated budget and now I've actually managed to exceed the target you initially set". Be matter of fact in placing the glory where it belongs. It is so much easier for us to accept blame but we rarely claim victories in the same way. Challenge yourself by mentioning more of the things you did right.
Get Digital
Creating your personal brand is different for everyone. For the super tech savvy they may want to invest in full blown website portfolios and exist on every social platform there is, whilst others may be satisfied with Linkedin. Whatever your situation may be it is very important to set up some sort of digital presence to help expand your personal brand. Make the decision according to your sector, for example if you work for a high powered corporate a professional Instagram may not be necessary but a detailed Linkedin profile where you post frequently may be beneficial. See what your mentors and industry favourites do and copy them.
Be fair and speak well of others
Self promotion does not mean you need to hide the good work of others. Sometimes by clearly expressing how well someone else did you can effectively share how well you did also and put it down to everyone on the team surpassing their personal goals and targets.
Overall self promotion is something we have to do in order to demonstrate our skills, value and be recognised by our peers, superiors and industry contacts. It doesn't have to be ugly and can be done intelligently and respectfully, the key is to master taking an honest and direct approach.