5 things that will happen with data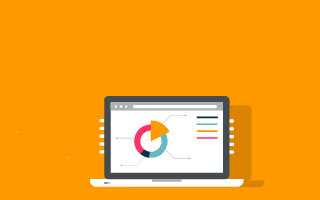 The one thing we can be sure is that technology is always evolving, getting smarter and allows businesses learn more about customers by capturing data. One thing we can say is that we can't really predict what is going to happen with data.
Over the course of 2016, we saw some unexpected results, the UK voted to leave the European Union and America voted for Donald Trump to be President despite pre-election polls predicting different outcomes.
Polls had access to a huge range of diverse data, but they relied on outdated methods to make predictions. The fact is that both on both sides of the Atlantic, almost everyone expected alternative results and neither the US or UK governments were prepared with plans.
While there is doubt we will see more unexpected results, we can look at the five things that will happen with data over the next couple of years.
GDPR
At the end of 2016 organisations were starting to grasp that there needs to be a strong understanding of GDPR and seek ways to be compliant. In addition to the start of 2017, businesses are also going to have to adapt to a new law aimed directly in the GDPR direction, with a new 'ePrivacy Regulation'. The introduction of these new policies will make it clear that tracking, profiling and data sharing online will require consent, have a time period in which it can be kept and specific rights.
'Big Data'
Self-service data preparation will open the potential value of big data. With the amount of time that is taken to prepare data is overwhelming and adding further strain on restricted resources. This can be up to 70% of IT time. Companies will move to spot checking data throughout its life-cycle, making more valuable data-driven decisions, in time and reduce costs.
We can assume more vendors will offer tools that bridge the gap between analytics and data preparation with an integrated experience.
Internet of Things
The Internet of Things will progress, with more SMART devices, the Internet is being introduced to more areas of our lives in all sorts of devices.
IoT's adoption and union with big data will make automated data on-boarding a necessity. Predictive maintenance became a landmark use case for IoT's return on investment potential and this will snowball throughout the year and next.
Everything from freight carriers to train doors will be fitted with sensors to track things like; whereabouts, operating status and power usage.
Artificial Intelligence
Artificial intelligence (AI) will become more mainstream. Whilst the technology has been predominantly used with customer service chat-bots and devices personal assistants such as Siri or Amazon Alexa. The true power of AI will be realised by companies as they will see the multiple ways they can engage with their customers and in a cost-effective manner. Early adopters of AI and machine learning analytics will gain a huge advantage in the digitisation of businesses.
Cyber Security
As always the way in which an organisation protects its data, most can't guarantee that there will be no breaches however it's important that the reaction to any sensed intrusion is fast and effective and this is based on understanding the intricacies of human behaviour.
Logixal offer advanced data and IT management skills and tools to ensure that business systems are secure and protected. Our multiple partnerships allow us to offer the best services to our customers and ensure these are in-line with your business needs and within your budgets.
Get in touch with one of our experts sales@logixal.co.uk or call +44 (0) 20 7014 0120