Three ways to maximise your Managed Print Service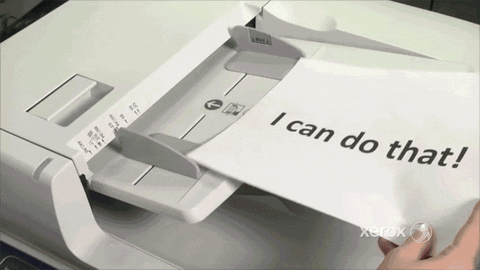 Companies in every sector are starting to use Managed Print Services (MPS) as a way to reduce costs and boost efficiency. But there are a number of other benefits that come with using a MPS such as Logixal's, such as improved workflows, increased levels of security through accessibility to local and password protecting print jobs, thus improving the overall organisation work with data protection.
It is highly likely that staff will spend their time managing, collecting, sharing and filing company information throughout their working day. If this happens to be via printed format it could get slowed down through archaic workflows, meaning your business is losing time and money. This kind of information blockage could be the differentiating factor in your pricing structure and therefore loosing business to competition, especially if they have implemented an MPS.
So if you do decide that it is time you looked at your print infrastructure, and want to implement an MPS service here is how you can maximise what you get.
1. Reduce paper dependency
Numerous organisations would like to be able to have a 'paperless office' this may not be 100% possible, but in order to optimise workflows, paper should not be the first thing that's used to share information. MPS sounds like a service that is focused on printing and paper, but actually what Logixal provide is polar opposite to that. Logixal understand that in order to support your business and increase efficiency, as an MPS provider Logixal provide a service that will help your business find ways of transferring information seamlessly, and through digital solutions.
2. Utilise a Multi-function Printer
When you enlist in our support to help you redesign your print infrastructure, you will be able to take advantage of our array of multi-function printers which have numerous digital features enabling your business to improve and fit with updated workflows.
3. Update Processes
As a managed print service provider Logixal are able to help source new technologies to help reduce costs, as well as assisting in the updating of processes that need to be changed to stop print blocks or causes of it to slow. Logixal are able to set up automation step into the documents life cycle.
If you are interested in finding out a more efficient way to print, please contact us today on +44 (0) 20 7014 0100 or email info@logixal.co.uk